Regular price
Sale price
$22.00
Unit price
per
Sale
Sold out
The Spirit of Sedona in a Bottle. Agua de Sedona is an all natural and clean eau de toilette and the quintessential fragrance of Sedona, AZ.
Agua de Sedona "The Forest Blend" Hair Tonic serves as a daily fragrance, is a healthy natural additive for all hair types and beards and is a grounding accompaniment to meditation practice.  Moisturizing and rich with Vitamin E and Omega-3, the blend is earthy and woodsy with notes of forest pine, cypress and juniper and sweet citrus on top.
TO USE: Apply one to two droppers to rub on hair, beard or chakra points.
Key Notes: Cedarwood, Pine, Cypress, Frankincense 
Share
View full details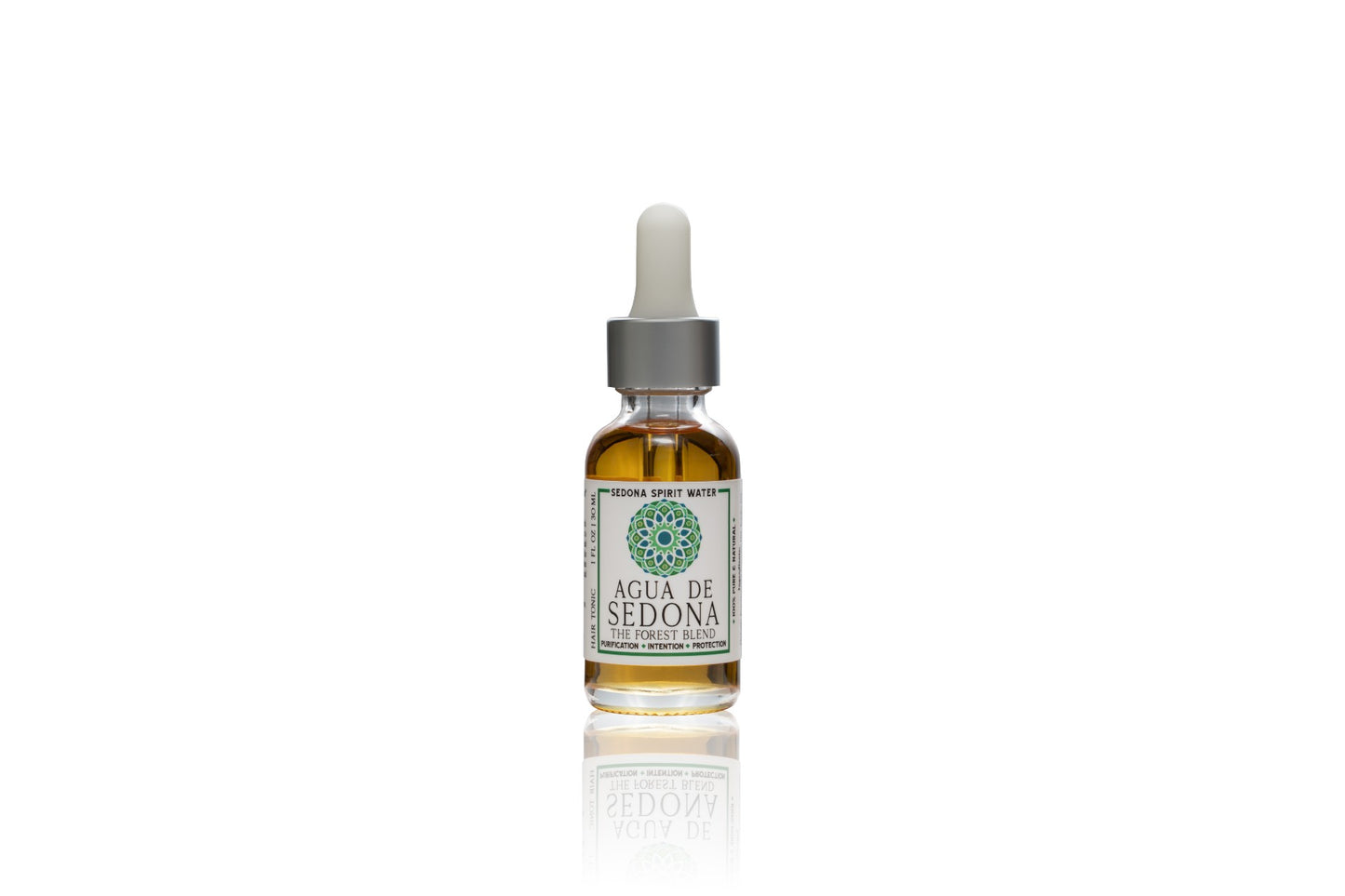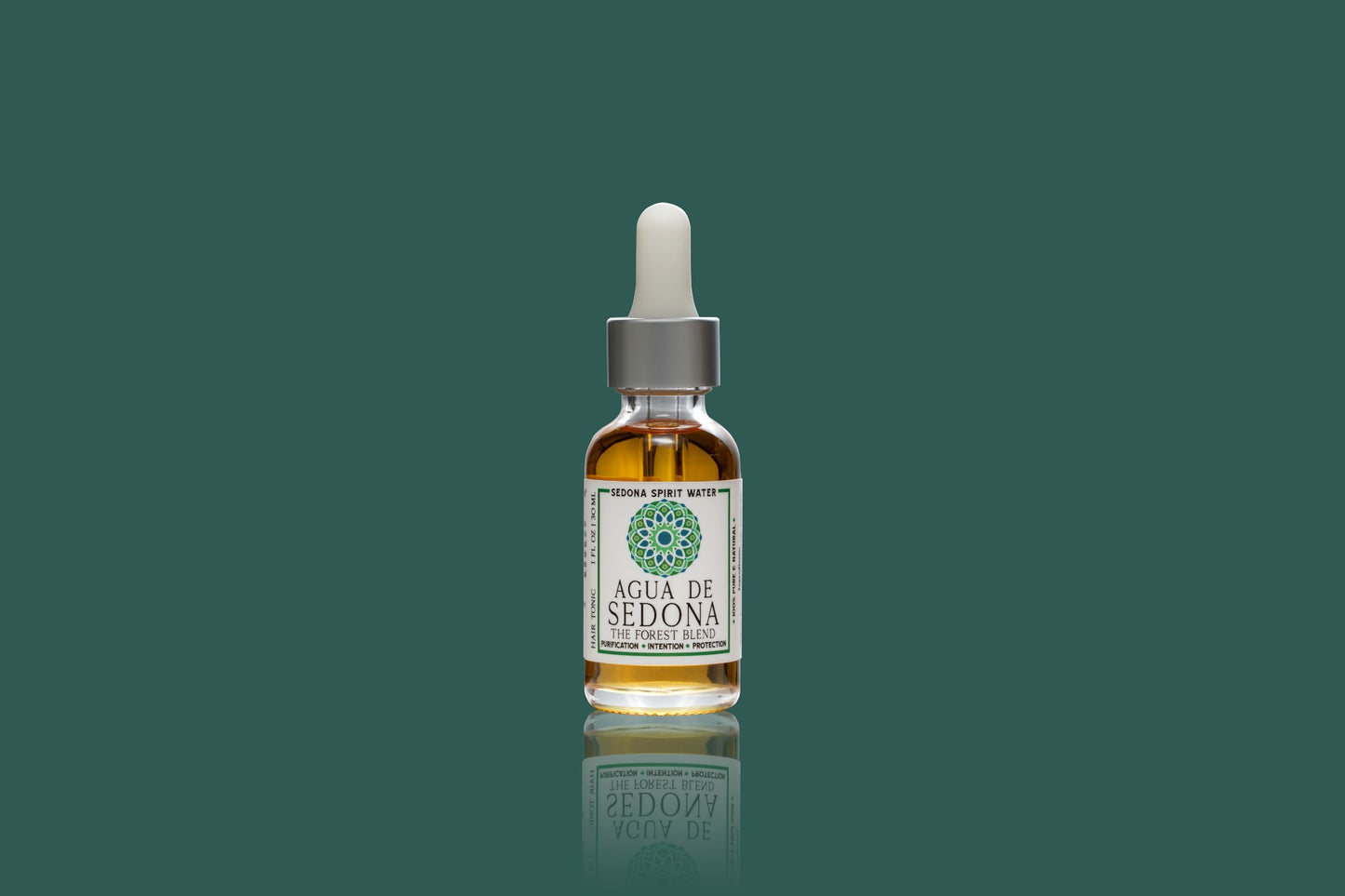 Absolutely love this product. The scent is amazing and I'm seeing some new hair growth.
Two requests tho -> 1) can they please change the dropper bottle to a better quality one. Three times I've lost almost all product in the bottle because the top does not secure well.
2) can you make this scent as a perfume? I love it.
LOVE
I've been buying this for a few years, and use it daily as a face serum, its truly the best!
Love it!
I absolutely love this oil! It's so beautiful, makes my hair feel amazing and the scent is magical!
Wow!
I had to give this a try after reading the ingredients of the oil and I'm so glad I did. I'm a male in my 50's and reiki practitioner. The blend has been formulated perfectly to be worn either on skin, hair, beard and chankra points. I bought a 2 bottles and gifted the other one to my partner who had the same reaction! The scent is earthy and will suit anyone who is connected to and appreciates Gaia . Please try this you will not be disappointed 💙