Regular price
Sale price
$30.00
Unit price
per
Sale
Sold out
The Spirit of Sedona in a Bottle. Agua de Sedona is an all natural and clean eau de toilette and the quintessential fragrance of Sedona, AZ.
We are elated to announce our new blend, Agua de Sedona "The Rose Blend" 10ml Oil Roll-on.  This sweet, uplifting and complex floral blend is rose forward with subtle notes of sweet citrus, vetiver and frankincense and presents a sweeter, more feminine energy  It is the Spring Essence of Sedona in a Bottle.
Made with premium therapeutic grade essential oils and organic fractionated coconut oil.
Key Notes: Rose, Vetiver, Ylang Ylang, Frankincense 
Share
View full details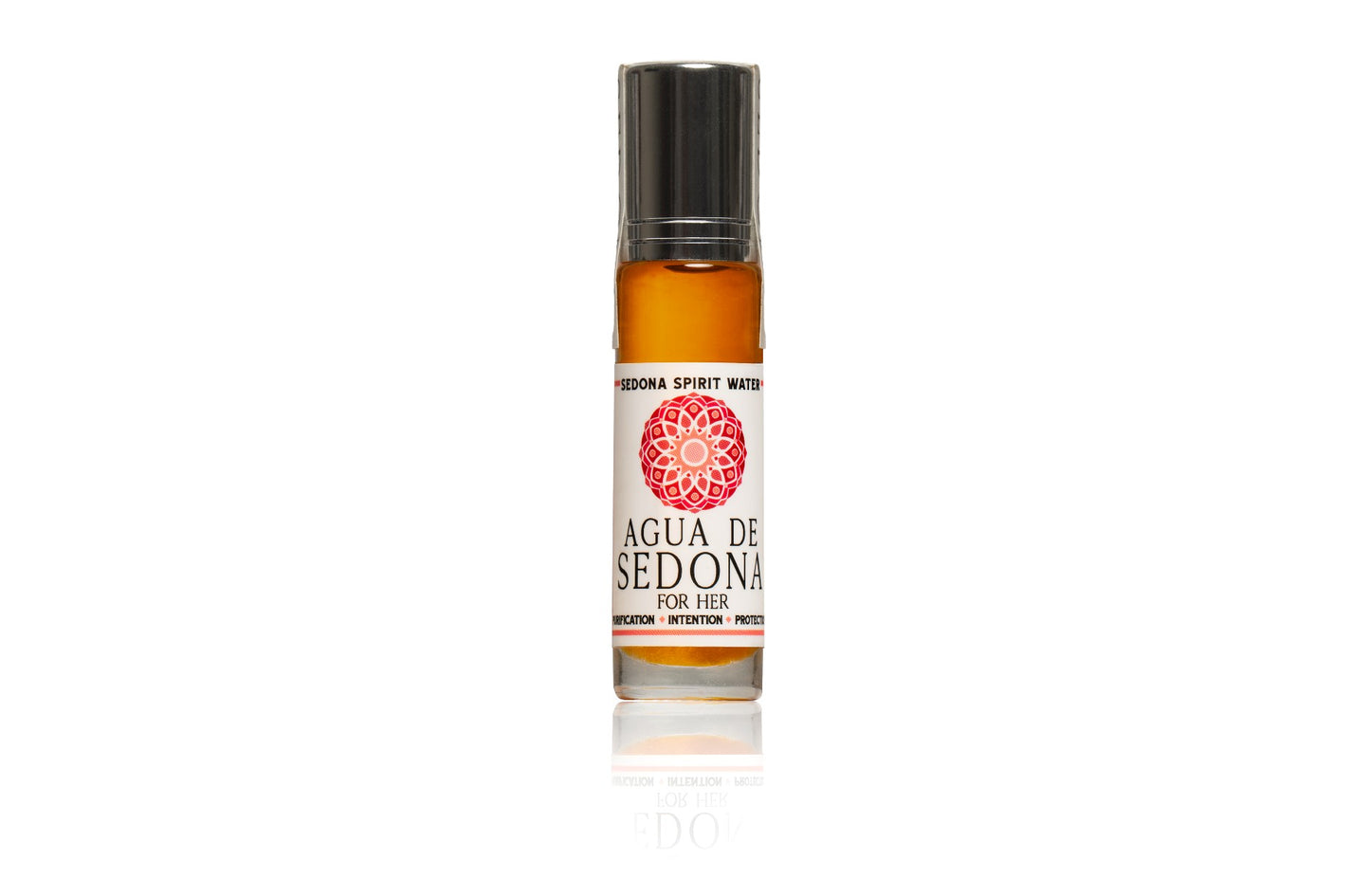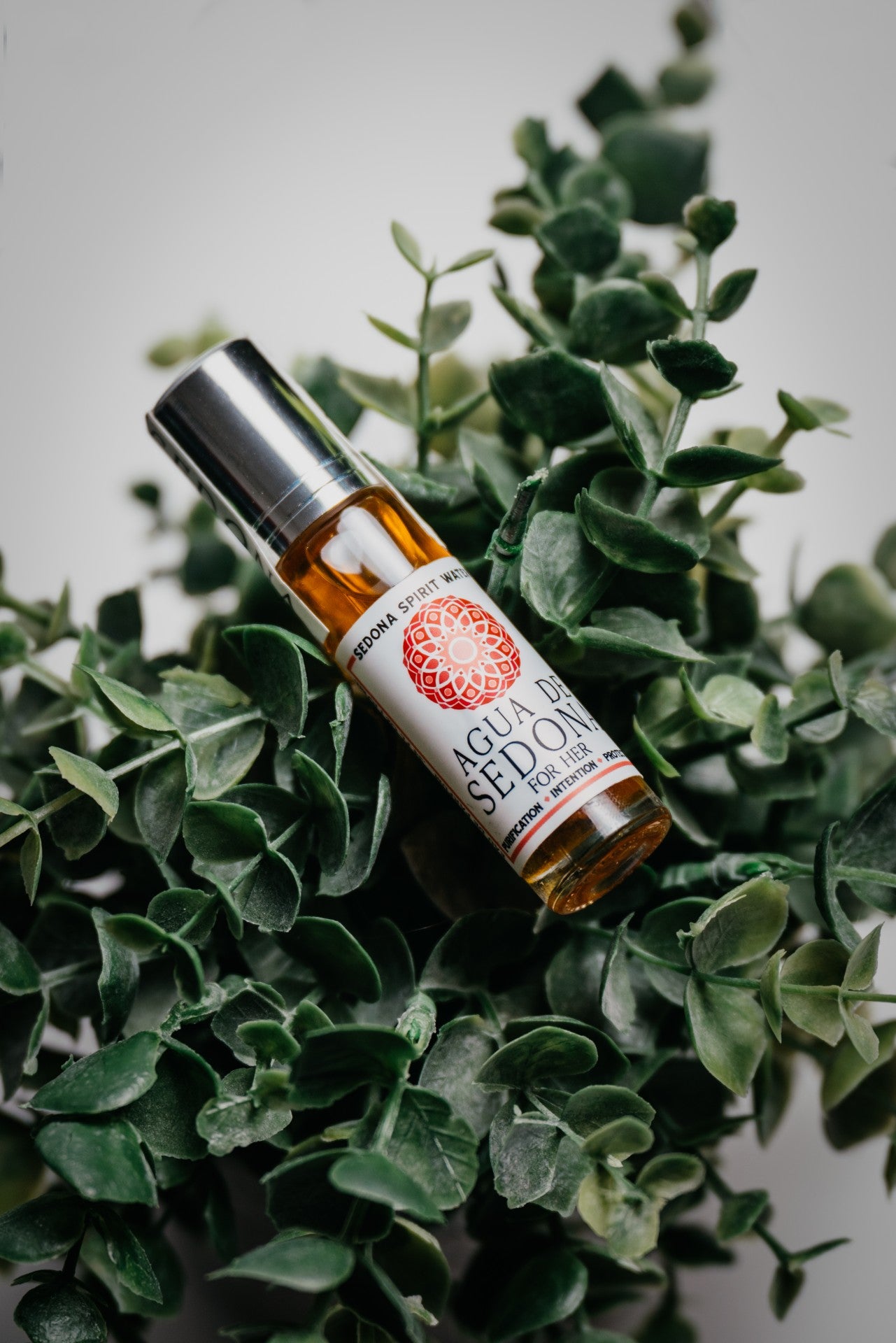 Scents that transcend
Sedona spirit water always comes through with speedy delivery. Their otherworldly scents are always consistent and beautiful. The scents are heart healing, magical, they'll lift your spirit and transcend you right to Sedona.
Take it from me, EVERYONE will be asking what you're wearing. It's alluring and dreamy. Thank you for such a beautiful product. I 🫶 you.
Agua de Sedona Eau de Toilette
This scent is pure magic. It is the most calming fragrance I've ever had thanks to the beautiful essential oil blend. I get compliments daily.
Rose Blend is very faint
I love these roll on fragrances and this rose blend is a pretty scent. It is very faint and does not have staying power like the original spirit water.
Hello Rosemary and thank you for your feedback! To be clear, our Rose Blend is 43% Rose Absolute - which is pretty substantial for a Rose blend or perfume actually. Most blends lean heavily on Geranium or other floral notes to lift up the rose but ours most certainly does not. That said, I am sorry to hear you didn't find it present enough for your liking!
Best Rose Oil on the Market
Absolutely the best rose oil on the market - no synthetics, which is hard to find out there in the world of rose oil. Highly recommend.
Love these products 😍
I love the new hair oil I just got and I really love the rose "aqua de sedona," blend. It is the first real blend that I can't get enough of. Thank you!